AIS Windshield Experts, Rohini
G1 And G2, Ground Floor, Aggarwal E Mall, Opposite M2K Cinema, Sector -7, Rohini, New Delhi-110085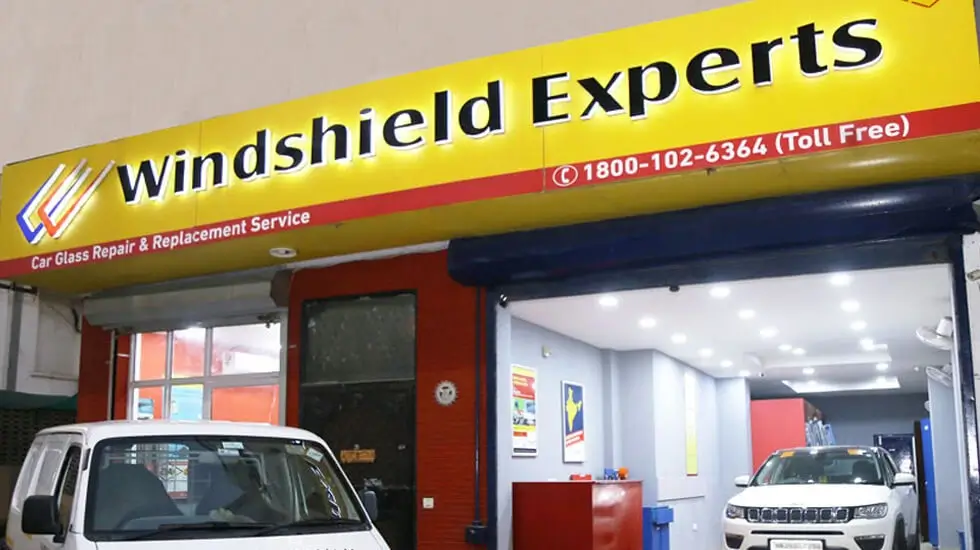 Quick And Trusted Windshield Repair And Replacement In Rohini Sector 7, Delhi
Rohini is your one-stop shop for all your windshield repair and replacement needs. Our highly trained technicians are equipped with the latest tools to ensure that whatever issue you may have with your windshield, it will be resolved in a quick and efficient manner. We only use genuine products to guarantee quality services each time.
No matter what type of damage or dirt has accumulated on your windshield, you can trust our experienced team at AIS Windshield Experts Rohini Sec-7 to provide reliable solutions. From scratches to chips or cracks – we've got you covered! We understand how essential the role of a car's windshield is; it serves as a major safety component that keeps debris out and provides optimal visibility for driving.
Also, it would be best to look for windshield replacement near me instead of individual windshield repair shops to guarantee quality results. That's why we strive to offer a swift, dependable, and cost-effective service with your safety in mind. We look forward to helping you get the most out of your windshield at AIS Windshield Experts Rohini!
FAQs
At AIS Windshield Experts Rohini, it may take 2 to 4 hours to complete the car windshield replacement process, ensuring the quality and endurance of the new glass on your car.
At AIS Windshield Experts Rohini, the car windshield replacement service includes replacing the cracked or broken windshield with a new AIS windshield using the best quality adhesives.
It is always best to consult with the experts at Windshield Experts Rohini before washing your car after a windshield replacement. The adhesive used to bond the new windshield in place needs to be cured, and how long this curing process takes depends on specific factors such as temperature and humidity levels. Generally, it is recommended that you wait one day before washing your car.
When it comes to windshields, the best option for you will depend on your specific needs and the condition of your current windshield. Generally speaking, if the damage is minor, such as a small chip or crack, it may be possible to repair it instead of replacing it. However, if the damage is extensive or covers more than three inches in length or width, then replacement is likely your better option. Look for windshield experts near me and get the best car windshield replacement near me.
Generally, you should wait for 24 hours at least. However, you should follow safe driveaway instructions recommended by AIS Windshield Experts at Rohini.
Yes. Though it is difficult to affix them, at AIS Windshield Experts Rohini, we try to place the inspection stickers and other items attached to your old car glass.
Finding the best windshield for your car can be tricky, but with a few tips and tricks, you can easily identify the right one. The first step is to do some research on the type of windshield your car needs. This involves checking online reviews, asking friends and family who have had their windshields replaced, or consulting a local auto shop or windshield expert.
The average windshield replacement price highly depends on the car brand and model. But at AIS Windshield Experts Rohini the price for Indian car models, windshield replacement is fairly reasonable.
It is not possible to replace a windshield at home. However, if you do not have insurance or are looking for a cheaper option, attempting a DIY job may be an option for you. However, we suggest that you contact AIS Windshield Experts Rohini for the best results and safety.
'Yes', your car insurance policy covers the damages caused to the windshield but only in case you have a comprehensive car insurance policy.
Repairing a windshield is cheaper than replacing it. At AIS Windshield Experts Rohini our first goal is to check on the type, location, size, and thickness of the crack or chip and then recommend accordingly.
Windshield replacement is important because of the critical role it plays in keeping you and your passengers safe. Your car's windshield acts as a structural support for the roof, aids in airbag deployment, protects against outside elements such as debris and wind, and provides visibility while driving. If you have an issue with your windshield, it can be hazardous to operate your vehicle. Therefore, having regular maintenance and repairs performed by windshield experts near me is essential to ensuring that your car remains safe.