26
Commonly Asked Questions About Repair Crack in Windshield
By admin
Category: Car Windshield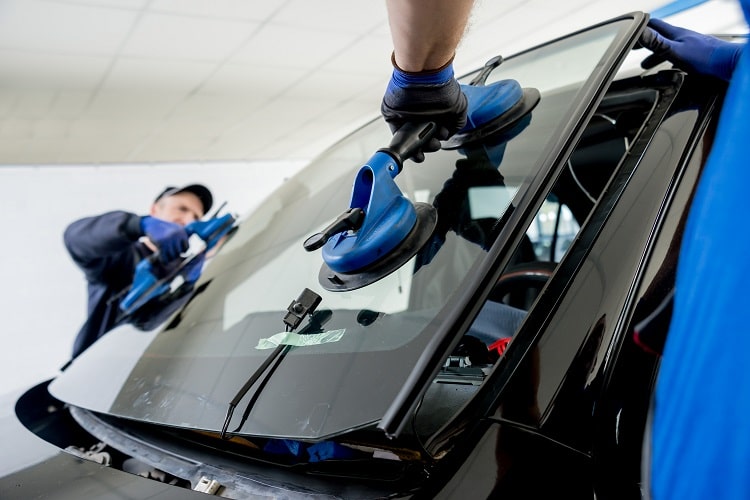 You are enjoying a car drive on a sunny day, and suddenly you hear the sound of a pebble hitting and then bouncing off your car windshield. Well, this is a familiar picture for car owners. You might recognize a chip or a crack in your car windshield. And now you know, you have to take your car to repair crack in windshield.
If you are not familiar with such instances of windshield damage, you must be confused between what to do and what not to. But, naturally, you have a couple of questions doing rounds in your head. So, sit back and have a look at the frequently asked questions about the cracked windshield and its repair.
Is the Crack Repairable? 
The answer to this question is highly relative and variable. Not all chips and cracks in the windshield are repairable.
To repair crack in windshield, the expert technician has to examine the depth of the penetration, location of the damage, its size and nature, and the number of chips or cracks. For instance, a crack in the line of sight of the driver is beyond the scope of repair. Also, a crack that exceeds 40mm in diameter cannot be repaired and requires replacement instead. In fact, if the windshield has previously undergone repair, it is unlikely to repair crack in windshield. On all such instances, replacement comes as the only handy and safe option.
How long does the Windshield Repair Process Take? 
The extent of the damage to the windshield determines the duration of the process to repair crack in windshield. Usually, a professional takes somewhere around thirty minutes to perform a chip repair. However, if the windshield has sustained multiple chips, it will clearly take more time to repair the windshield. But again, the severity of the damage plays a significant role in deciding the time it will take to repair crack in windshield completely.
What will the Windshield Look like Post the Repair Procedure? 
This question often bothers car owners, and rightfully so. However, it is important to understand that auto glass repair is not a cosmetic procedure. The reason to repair the windshield is to prevent the crack from spreading further. It does not concern restoring the face value of your vehicle.
So, after the repair process, your car windshield may not look absolutely brand new. Nonetheless, if the crack is minor, you can expect it to entirely disappear after the technician repair crack in windshield. Results vary from one car windshield to the other.
When can I Use the Vehicle after the Repair? 
Although the repair process might take around 30 to 45 minutes only, it is not recommended to immediately drive away. To drive away right after the service can threaten your well-being. The adhesive used to repair crack in windshield requires surplus time to dry-off and cure before you can safely drive your car again. The adhesive needs to completely seal in for optimum results and safety standards. Otherwise, the glass might shift while driving, making it vulnerable to more damage. So, you must spare a few hours accordingly before visiting the service centre.
Do Professional Windshield Repair Service Providers Offer Warranty? 
If you take your car to creditable auto glass repair and replacement experts, they will offer you with one or the other sort of warranty. You must ensure that the service provider is offering you a good enough warranty period for the workmanship. It will help you determine the excellence of the service as longer warranty periods signs of reliable workmanship. 
Can I Repair Crack in Windshield on my Own? 
You certainly do not wish to aggravate the crack, and thus, it is simply not advised to try fixing the crack by yourself. You must seek help from trained professionals only. Professionals have years of expertise and skills, along with the appropriate tools to repair crack in windshield.
You might find several "Do-It-Yourself" or DIY kits for repairing cracked windshields in the market. But you must be wary of any such claims. As enticing as these may look and seem, they are not capable of entirely fixing your car windshield. On such occasions, the danger of the extension of the crack persists, which can result in catastrophic accidents. As a matter of fact, a majority of vehicular insurance policies do not sponsor or cover the windshield repairs performed by non-professionals.
Now, You are Sorted! 
With the help of the above-mentioned questions and their answers, you get in a position to make informed and wise decisions related to your auto glass needs. In case you are looking for professional technicians to repair crack in windshield, then look no further than AIS Windshield Experts. With years of hands-on expertise, we proudly boast a presence in over 50+ cities in India with more than 80 car glass shop.
AIS Windshield Experts offers affordable and reliable auto glass services and solutions for all your auto glass repair and replacement needs. We are always happy to offer our customers with high-quality services. So, contact us today to book an appointment. Or, you may visit us at your nearest AIS Windshield Expert service centre.