06
Various types of Windshield Damages
By AIS Windshield Experts
Category: Autoglass Damage ,Maruti Suzuki
Car windshield plays an important role in providing safety. The structure is designed in such a way that it protects passengers from any kind of unfortunate events. The windshield also offers clear view of the road while driving. Therefore, when it is damaged, it not only compromises the safety of the people it but also distorts the view while driving. Different types of damage may be incurred by the windscreen. Majority of these are formed due to debris stuck in the tires of other cars. Let's have a look at the common types of windshield damages and see what will be a suitable replacement method: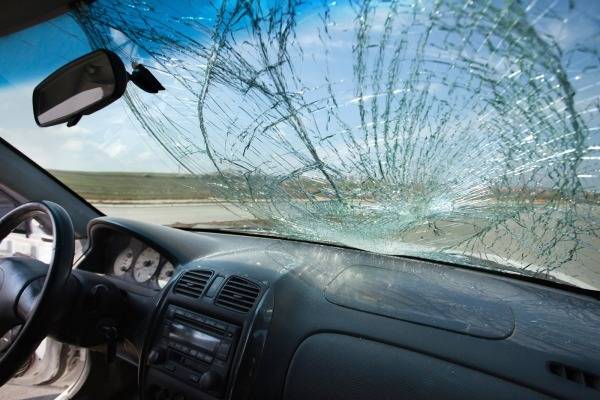 Stone/chip/ding break
:  this is a very common type of windshield damage. The debris and rock striking the windshield is one of the main reasons for this kind of damage. Whenever a small piece of glass comes in contact with the
auto glass
, it creates a ding/chip. However, these damages can be repaired easily. If the repair is not done on time, the damage will worsen.
Bull's Eye
: This type of crack is caused by bigger rocks or stones. The crack is larger than a ding or chip. In some cases, it can be repaired, but if the damage is too much, one may have to spend a
Maruti Ertiga front windshield price
for a replacement.
Combination break
: In this type of damage, there are multiple breaks in the windshield. If these breaks are very small and on the surface, they can be repaired, but if they are deep then replacement of the windshield is the only option.
Edge break
: as the name suggests, this type of crack starts at the edge of the windshield (within 2 inches of the edge). The crack is usually 9 to 12 inches in length and the only option is to get it replaced.
Floater crack
: a floater cracks starts at the middle of the windshield. Whether you need to get the glass repaired or replaced will depend on the length and depth of the crack. It is better to get it checked by an experienced windshield replacement expert to get the best car windshield price along with a good service.
Stress crack
: these are cracks that develop over a period of time and weaken the windshield of the car. Changes in weather conditions can result in these types of cracks. Some of them can be repaired, but if the damage is extensuve, complete replacement is highly recommended.