07
5 Reasons to Replace Car Windshield from AIS Windshield Experts
By AIS Windshield Experts
Category: Windshield Replacement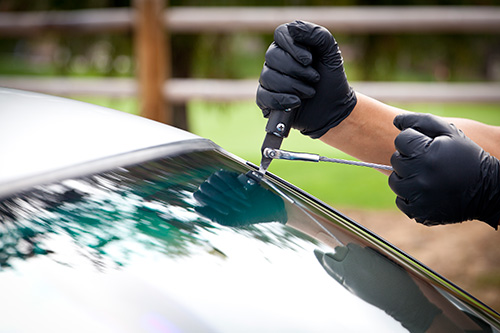 Most car owners are unaware that their car's windshield is more than just an ornamental addition. In reality, it is as essential as car batteries, engine, or tyres. Your car windshield is an integral safety component installed for the safety of you and your loved ones. The windshield is responsible for providing structural integrity to your vehicle.
Due to these reasons and more, if your windshield gets damaged, it becomes a matter of utmost importance to get it professionally handled. A simple repair job is sufficient to fix most windshield damages. However, sometimes the damage is beyond the scope of repair. In such cases, a replacement becomes crucial. When going for a windshield replacement, you should always opt for a reliable, respectable and experienced windshield service provider. `
Listed below are the reasons why you should get your windshield replaced only by windshield professionals.
Trained Hands
If a windshield replacement is not done correctly, it can do more harm than good as the windshield won't be able to perform any of its safety functions efficiently. A faulty or ill-fitted windshield increases the risk of your car's roof collapsing and causing grave injuries in the face of a rollover. This is why you should get your windshield replacement done by trained windshield technicians. Experts who are trained and experienced have the specialised knowledge that is required to deal with windshield replacement. They will ensure that your new windshield is installed correctly and is not unstable. Trained windshield experts will also be careful while handling the adhesives during windshield replacement.
Quality Products
Your windshield acts as a protective shield that not only resists outside elements, but it also protects you from the brunt of an impact in the event of a front-end collision. If you are not wearing your seatbelt, your car windshield stops you from being thrown out of the car. For the car windshield to provide maximum safety to you and the rest of the passengers, the windshield glass must be of high-quality. A reliable windshield service provider will ensure that the glass which is being installed is genuine and sourced from a reputable dealer. Along with the windshield glass, the adhesives also play an essential part. Reliable windshield service providers will ensure that they use good-quality polyurethane adhesives to set the windshield in place.
Warranty
When you go for a windshield replacement, a warranty is an absolute must! The best part about getting your windshield replaced by professional windshield service providers is that you get a warranty on their workmanship. A warranty assures you that the windshield replacement was done well, and if any problem arises in the future, the company will handle it. If you get your windshield replaced by roadside technicians, then you will not get a warranty. This might put you at risk of paying a large sum of money in case of incorrect installation.
Dos and Don'ts
When you get your windshield replaced from a professional windshield service provider, you can rest assured that the work has been done efficiently. You are also informed about the post-installation usage and the minimum drive-away time. The minimum drive-away time is the time required for the adhesive to cure and harden. If the adhesive is not cured properly and you drive your car, then your windshield will not stay in place. Expert windshield professionals know how long it takes for the adhesive to cure and they will educate you on the right time to drive.
Repair First
A respectable and reliable windshield service provider will always follow a Repair-First policy. When you go to get your windshield fixed from a roadside technician, they might suggest a replacement for even minor chips or dings that are usually repairable. This is because windshield replacements tend to be more expensive than repairs. But, a certified and respectable windshield provider will always advocate getting the damage repaired. If the windshield experts feel, after a proper assessment that repairing the damage will leave you with a structurally weak windshield and can endanger your life, that's when windshield replacement is undertaken. This repair-first policy is a significant cost-saving measure for you as you don't end up spending unnecessarily. To know more about windshield repair, click here.
The AIS Windshield Experts Advantage
When it comes to choosing windshield service providers for a replacement, there is no better choice than AIS Windshield Experts. As India's largest windshield repair and replacement network, we are known to provide 'faster, safer, and better' windshield solutions. At AIS Windshield Experts, we use 100% genuine windshield glass that is directly sourced from our parent brand, Asahi India Glass Limited- a leading automotive glass manufacturer in India. We abide by the 'Repair-First' policy for all minor damages and only opt for replacement when a repair seems to only aggravate damage. Our team of certified and well-trained experts uses world-class tools and follows all international safety protocols while working on your windshield.
We care about your comfort; thus, you can wheel your car into one of our 90+ conveniently-located service centres or reach out to us at 1800 102 6364, for doorstep services.
So, what are you waiting for? Get in touch with us today!