07
5 Things You Might Not Know About Car Windshield
By admin
Category: Car Windshield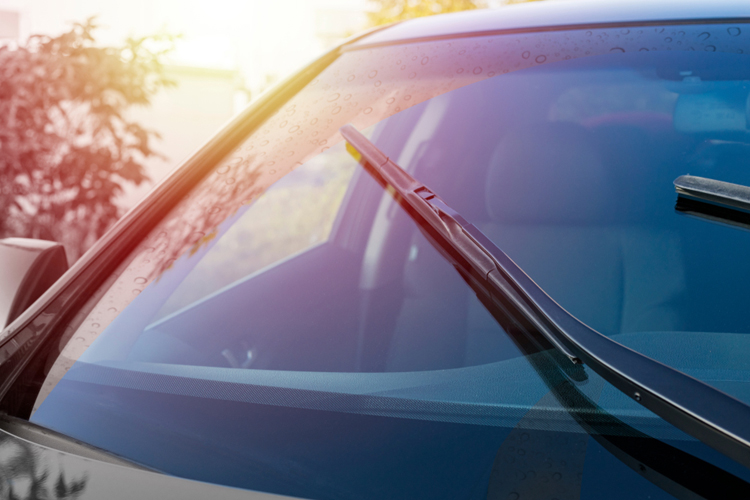 Did you know that the first operational wiper windshield in car was invented by a woman named Mary Anderson, in the year 1903?
Surprisingly, in the realm of automotive glass, information about car windshield and its surrounding components remains relatively unknown; although, the history of car windshield glass is a rich one. Moreover, through the years, with the advancement in automotive technology, car windshield glass has also undergone several changes. Today, a windshield in car has become a stronger, smarter, and safer option.
Importance of Windshield in Car
Simply put – a car windshield is a "shield" that protects the vehicle's occupants against various elements (natural or artificial) that one can encounter while driving on the road; elements such as debris, wind, rain, hail, insects, etc. Additionally, having a windshield in car can provide you with audio privacy as it blocks out the external noise and also, it can protect against harmful UV rays.
Nowadays, most car windshields are manufactured as a part of the airbag system to ensure proper deployment, so that when a front airbag inflates, it is the car windshield that absorbs the maximum impact. Furthermore, in case of a rollover accident, if you're not wearing a seatbelt, the windshield in car will prevent you from being ejected out of the car. This is why car windshields are a critical component of your vehicle.
Here are some interesting facts about windshield in car that you might not know.
Car Windshield Provides Structural Support
Statistically speaking, 40% of the structural strength to the roof of your car is supplied by the windshield. In terms of the car structure, the windshield in car keeps the frame of your car in place. And, during accidents, it prevents the car's cabin and roof from caving in on the occupants.
This is why any damage to car windshields – a chip or crack – must be repaired and in case of breakage, a car windshield must be replaced immediately, to avoid a safety hazard. Thus, a windshield in car is more responsible for the structural integrity of your car than you think.
You Can Also Claim Insurance for Car Windshield Damage!
It is not uncommon – various car insurance policies cover for the repair costs of car windshield damages.
Since car windshields are often exposed to damaging elements on the road; temperature stress, regular wear-and-tear along with impact-induced chips, cracks, or breaks can be frequent. You can claim insurance for all such damages, albeit, the cause of damage will determine the coverage and claim acceptance.
Furthermore, in case the damage occurs due to an accident, where your car is hit by someone else, the entire repair cost of the windshield will be borne by the third-party insurer if your claim is deemed valid.
Car Windshield Glass is Smarter than You Think
Presently, the automotive glass used in car windshields is undergoing various innovations; now, you can install a windshield in car that is manufactured using specialised glass for enhanced safety and security against impact-induced damage due to collisions and non-collisions.
Be it UV ray-filtration, noise cancellation, colourful tints, or all-weather resistance, advanced automotive technology has made such features feasible for car windshields. Also, new repair technology for impaired car windshield glass, for damages like bull's eye, half-moon, star break, and others have become easier and faster.
Extreme Temperatures – A Notorious Enemy of Windshield in Car
Extreme temperatures, either hot or cold, can adversely impact the windshield in car, especially if the temperature fluctuations occur too often. Usually, when the temperature is hot, we switch on the AC to cool down; alternatively, when the temperature is cold, we use the heater to warm up the interior of the car. Due to this, the windshield in car experiences major stress and in many instances, it can lead to the formation of chips and cracks.
If Windshield in Car Breaks, the Risk of Injury Is Reduced Significantly
Generally, a windshield in car is manufactured using processed glass - laminated glass; which is stronger, sturdier, more durable, and safer. Though the glass does not break easily, it will never cause any serious injuries even if it does break at some point. The broken glass pieces will remain stuck to the special PVB interlayer, which keeps both the glass pieces conjoined. Since no glass shards will be flying in all directions, the risk of injury on the occupants reduces significantly.
In Summation
Often neglected, car windshields – in reality – are one of the most important components in your car. Therefore, in case your windshield in car chips, cracks, or breaks, seek immediate professional help to repair or replace the damaged windshield glass, as the case may be.
For high-quality car windshield services, turn to AIS Windshield Experts! A part of the AIS Group, AIS Windshield Experts offers comprehensive automotive solutions for car windshield repair and replacement. Our trained professionals use top-of-the-line equipment and international standards to deliver a hassle-free and timely service. For your convenience, our network is spread across 50+ cities, offering 90+ service centres for quick, economical, and guaranteed windshield solutions.
To avail our doorstep facility, wherever and whenever, give us a call on 1800-102-6364 today!