03
Car Windscreen and Summer: What Should You Know?
By admin
Category: Car Glass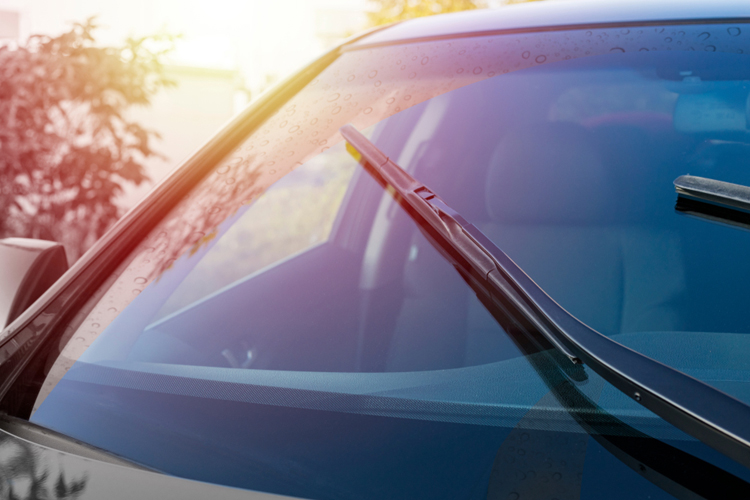 The burning heat waves, two-shower days, and hot car seats - summers in India can be quite challenging to deal with. As much as we find it challenging, so does our vehicles, especially their windscreens. During summers, your car windscreen can take quite a beating. The fiery sun and the repulsive heat can make the windshield more prone to cracking or breaking, especially if it is already damaged. As the windscreen is a vital safety component of your car, it is essential to keep it safe from the harsh effects of summer.
How Can Temperature Affect the Windscreen?
While the hot temperature itself cannot cause the windscreen to crack, sudden temperature fluctuations can put extra stress on the windscreen and make it more susceptible to chipping or cracking. Temperature swings from one extreme to another can endanger the integrity of windshield glass and cause impairment.
This becomes even more problematic if your car's windshield is already damaged. Temperature differentials can then worsen the problem and cause the cracks and splits to spread as glass tends to expand when it is hot and contract when cold.
Prevent Windshield Damage during Summers with These Tips
Avoid Sudden Drastic Temperature Changes
Drastic temperature changes can cause havoc on your windscreen, so you must avoid them at all costs. Even if it is sweltering hot outside, use caution when turning on your car's air-conditioner – do not turn it on as soon as you enter the car since the sudden temperature change can cause stress cracks on your windshield glass. Moreover, it can also cause existing chips and cracks to aggravate.
This is why you should take some time to allow your car's interiors to cool down under the shade during summer months. Then, turn on the AC at low first instead of going full-blast to give the windscreen the chance to adjust to the temperature change. You can also roll down the windows to allow some of the hot air to escape before switching on the AC. By doing this, when you turn on the AC, you can prevent extreme temperature differentials, and, consequently, your car's windscreen from any severe damage.
Be Cautious while Washing the Windscreen
During the summer, avoid washing the windscreen under direct sunlight or when the windscreen is still hot. The contrast of the cold water on the heated windscreen will create a sudden drastic temperature difference and cause the glass to crack, especially if the windscreen already has chips or dings. Therefore, it is advised that you wash your vehicle in the evening when the temperature drops and your car is not exposed to harsh sunlight.
Park in the Shade
When you leave your car parked in the sun for extended periods, the intense heat can be quite hard on your windscreen, especially if the glass is already damaged. Therefore, it is best to park your car in a garage or basement or some covered parking to prevent your vehicle from direct sun exposure. This will put less stress on your windscreen. By parking your car in the shade, your vehicle will also be cooler. Thus you'll be less tempted to blast the AC immediately after entering the vehicle, which will further prevent sudden changes in temperature.
Get a Car Windshield Shade
One of the sure-shot ways to ensure that your windscreen is protected from the sun is to purchase a car windshield shade. The car windshield shade is an excellent way to prevent the windscreen from heating up due to direct exposure to the sun's harsh rays. Another superb quality of car windshield shade is that they are portable. You can easily place them over the windscreen whenever you want.
Take it Easy on the Door
Slamming the doors too hard can send vibrations through the car to your windscreen. If your windscreen already has cracks or chips, then slamming your car doors can cause them to spread, especially when the windshield is already vulnerable due to summer heat.
Be Proactive with Windscreen Repairs and Replacement
The intense heat during summers, when combined with pressure changes and road vibrations, can cause even the most minuscule dings to expand, making windshield replacement mandatory. Prevent car windshield damage from worsening during the summer by checking regularly for tiny chips or cracks. If you find your windshield damaged, no matter how small or insignificant, get your windscreen repairs or replacement done by professionals immediately. Moreover, getting your windscreen repairs done at the right time can save you the high cost of replacement.
When looking to get your windscreen repairs or replacement done, always rely on reputed experts like AIS Windshield Experts. At AIS Windshield Experts, we offer 100% genuine windshield glass sourced from Asahi India Glass Limited - India's leading automotive glass manufacturer. Our technicians use top-of-the-line tools and follow international-safety standards while handling your windshield. We also extend a one-year written warranty on our workmanship and materials used. To know more, check out windscreen repairs and replacement.
To avail our services, you can drive to one of our service centres or contact us at 1800 102 6364 to get your windshield replaced at your doorstep.Contact us today!