19
Repair or Replacement: What is Needed for a Broken Car Window Glass?
By AIS Windshield Experts
Category: Windshield Replacement ,Windshield Repairment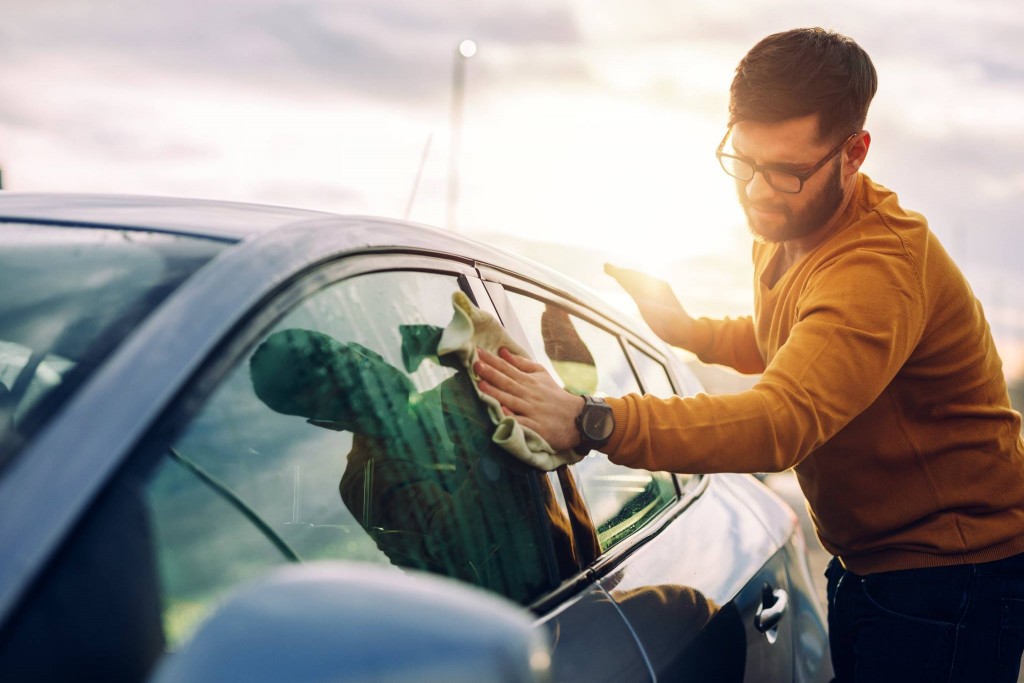 The windshield or car front glass is an integral safety component of your vehicle, which often car owners overlook. It bears the responsibility of safeguarding you and the car's interiors from external elements. Along with that, it provides structural stability to your vehicle. However, despite being a robust structure, it is not uncommon for your car front glass to incur damage. From getting into an unfortunate road accident to roadside debris or pebbles striking the glass, many elements can leave your car front glass damaged.
If your car front glass has been damaged, analyse the kind of damage incurred to have a clear idea of whether you must opt for a repair or a replacement.
Types of Car Front Glass Damage
Chips
Chips or dings are the most common types of car front glass damage. Chips generally occur when debris, pebbles, rocks, etc. hit your car front glass. You can find chips mostly on the outer layer of your car front glass. When debris or pebbles strike your windshield, the impact causes tiny pieces of glass to 'flake off' or 'go missing.' Star break, half-moon, bull's eye, clover leaf, bee's wing, and combination break are some of the most common minor chips you can encounter.
Cracks
Finding cracks on your car front glass is also quite common. Unlike chips, cracks can not only occur from a harsh impact but also due to temperature fluctuations, pressure changes, structural defects, etc.
Repair or Replacement: What is Needed?
The car front glass damage's size, location, and severity determine whether it requires a repair or a replacement. Minor chips on your car front glass that do not exceed 40mm in diameter can easily be repaired by skilled hands. If the damage is limited to the glass' outer layer, it can easily be handled by a simple repair job. Most minor chips can easily be repaired if the repair is done on time. But, when left untreated, minor chips can easily aggravate and worsen, making car front glass replacement mandatory. But, the crucial thing to remember is that minor chips, at the most two, can only be repaired. Anything beyond that requires a replacement.
Moreover, if the chip damage has penetrated both the layers of the car front glass, then a replacement becomes mandatory. Furthermore, chip repair is also not an option if the damage is in the driver's line-of-sight. In these circumstances, a repair will leave you with a structurally-weak car front glass; hence, it is best to get it replaced. A replacement is also advised if your car front glass is littered with numerous chips.
A repair is not the correct decision if the crack ends or starts at the edge of the car front glass. This can jeopardise the integrity of the glass and leave it quite fragile. Repairing a crack is also not a good call if the car front glass' Poly Vinyl Butyral (PVB) interlayer has been damaged. To put it simply, irrespective of how small or insignificant the crack might appear, do not opt for repair as it may significantly compromise your vehicle's structural integrity.
Always Seek Professional Help
The essential thing to do when your car front glass has been damaged is to opt for professional services immediately. DIY solutions may seem like a good idea, but they often do more harm than good in the long run. A DIY kit is not equipped to fix your windshield correctly. In reality, with DIY solutions, you always run the risk of the damage escalating, leaving your car front glass vulnerable to shattering under impact. Thus, instead of going for DIY solutions, always seek professional help.
When you opt for professional help, you are leaving your car front glass in capable hands. A trained windshield expert has the specialised knowledge and expertise required to deal with your car front glass woes. They can evaluate the extent of the damage and inform you whether a replacement is needed or a simple repair will suffice. Moreover, certified professionals will have the correct tools and materials required to fix your windshield. Hence, seek professional help at the earliest.
The AIS Windshield Experts Advantage
When looking for the best expert solutions for your car front glass, head to AIS Windshield Experts! We only offer 100% genuine car front glass sourced from our parent brand - Asahi India Glass Limited. Our team of experts uses world-class equipment, be it a simple repair or a replacement. We follow international-safety standards while working on your car front glass. AIS Windshield Experts has tie-ups with all the major insurance companies, ensuring cashless repair and replacement services. With us, you'll also get a one-year written warranty on the materials used and our workmanship. To know more, check out car front glass repair and car front glass replacement.
To avail of our services, you can drive to one of our 90+ conveniently-located service centres or contact us at 1800 102 6364 to get your car front glass fixed at your doorstep.
So, get in touch with us today!