21
The Downsides of Repairing a Windshield Crack by Yourself
By admin
Category: Car Glass Repair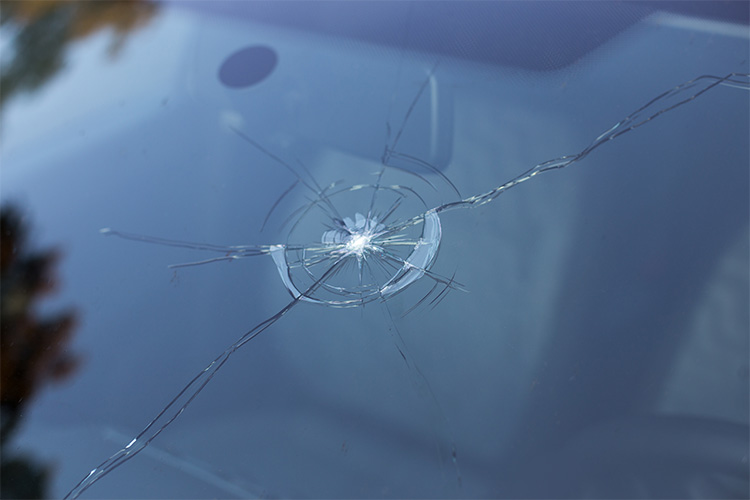 These days there is a buzzword – DIY or Do It Yourself. From art and crafts to home décor and electronics, more and more people are jumping onto the DIY wagon. However, have we gone a little too far?
Are there some things or anything for which a DIY may not be a good option, no matter how enticing? Yes, indeed - repairing a crack in the windshield is one such task. Let's find out why.
First Things First: Fixing the Windshield Chip or Crack is Essential
No matter how minute the glass chip or crack is, it needs immediate attention as your vehicle's stability and structural integrity hang upon it. Even the tiniest chip on your pristine windshield can expand and soon escalate into a long crack when left unattended to. If the glass chip is not addressed timely and properly, then you will have to get your entire windshield replaced. The replacement of the windshield is a rather problematic and time-consuming process in comparison to windshield chip repair.
Nobody expects a chef to have extensive knowledge of musical notes. On the same lines, you may be an expert in your field but are you a windshield repair technician?
Attending a Windshield Crack is Crucial but Do You Need to do the Attending?
The simple answer to this question is Yes and No. How? Well, your role extends to realising the need for professional help and the rest you can leave it all in the safe hands of experts. Given below are the reasons why.
You Lack Specialised Tools and More
Most windshield repair kits that are readily available in automotive stores or online do not have professional tools and may even come with low-quality adhesives. Moreover, it is important to remember here that a windshield crack cannot be repaired. Meaning, almost all cracks warrant a total replacement as they greatly threaten the structural integrity of the vehicle.
Professional technicians with the proper expertise and experience not only carry with them highly specialised tools, but they carry out the windshield repair or replacement procedure in strict adherence to international safety protocols, something which, if you fail to observe, may prove to be a significant safety hazard. It is always the better choice to trust the experts.
Because in Some Cases, Opportunity Only Knocks Once, Literally!
Repairing your windshield is probably one of those events in life wherein you might not get a second chance, literally! In case you mess it up in that first shot, you can't undo it, and the only thing left to do would be to look forward to a costly windshield replacement – does not sound that comforting, right? Getting your car's windshield inspected and fixed by an expert will save you much, both in terms of time and money.
Your Insurance Does not cover Your DIY Gig
Most people forget to consider the fact that their auto insurance covers a major amount of the windshield repair expenses. While a do-it-yourself kit costs you a couple of thousands, it is not covered under any automobile insurance or warranty. Whereas most companies acknowledge your car insurance and offer you discounted prices for windshield repair or replacement, as the case may be. This makes a professional solution an ever-more affordable option as compared to doing it all by yourself.
You Could Aggravate the Problem!
All is well if your problem ends with a windshield replacement; oh, but it could get worse. How? Your windshield chip may expand due to temperature fluctuations or unstable road conditions if it hasn't been repaired properly or you even risk your car's roof collapsing on you and the other occupants. Imagine if this were the case whilst you are enjoying a long drive with family? Nobody would want that; hence, the better option would be to surrender your car into the hands of well -trained technicians. 
Wondering how you'd know whether you should be a do-it-yourself or seek professional help? In case the above mentioned reasons haven't convinced you yet, follow this rule – If a DIY windshield repair feels like shooting in the dark, just don't do it! It's always better to give it up in expert hands.
If you're looking for professional auto glass help, look no further than AIS Windshield Experts – the largest car glass repair and replacement network in India. We have been in the industry long enough to handle any and every auto glass-related woe. We follow a 'Repair First' policy, so rest assured that we will suggest a replacement only when necessary. Drive into any one of our 90+ service centres, or we will come visit you at the location of your choice.
To know more, visit our website or call us on 1800 102 6364! Get in touch with us today!