11
Tips to repair windshield eco friendly
By admin
Category: Windshield Repairment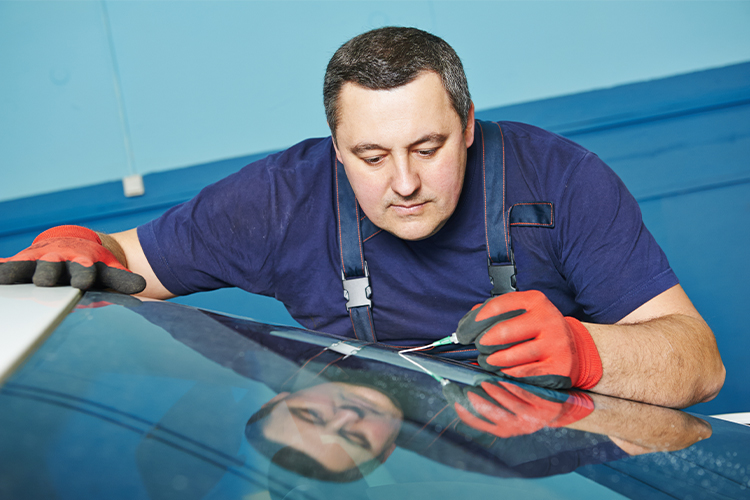 The car is the most prized possession for all car owners and no one wants to find their beloved car's windshield in a battered condition. Windshield for cars is a robust piece of equipment that serves multiple functions. Even though it has a sturdy built and works as a protective shield for the vehicle's occupants, many outside elements can leave it damaged. Be it a flying rock hitting your windshield or an onslaught of hailstones, a blemish on the car glass needs to be addressed immediately.
Repair vs. Replacement
Whether a repair is needed or a replacement, this depends on the type of damage that your windshield for car has suffered. The size, severity, and location of the windshield damage determine whether a repair can successfully fix the problem or not. Minor chips (at the most two) that are about 40 mm in diameter or less can easily be repaired and do not call for a windshield replacement. Any chip that has a diameter that exceeds 40 mm warrants a replacement.
But, not all chips can be fixed by a quick repair. If the chip damage has penetrated both the layers of your windshield for car, a repair is not enough and a replacement becomes essential. If you find that your windshield glass is littered with numerous chips, then also it is recommended that you go for a windshield replacement, otherwise you will end up with a structurally weak windshield. Chips, at most two can only be repaired. A chip repair is also not an appropriate solution if the damage is in the driver's line-of-sight. In these circumstances, a windshield replacement becomes essential or you can end up jeopardising your windshield's integrity.
Cracks are another type of windshield damage - a very common occurrence. When it comes to cracks, you have to remember that to repair windshield crack is not feasible as even minor cracks weaken the structural strength of a windshield significantly. Moreover, if you spot a crack that ends or begins at the edge of the windshield glass, you need to opt for a windshield replacement. A replacement also becomes essential if the polyvinyl butyral layer of the windshield has been damaged.
Whether it is a chip or a crack, if not fixed on time, both can become a major safety hazard and can leave the safety unit of your car, i.e. the windshield, quite weak. Hence, you should take up the corrective measures needed to fix it without delay.
Why Professional Handling of the Windshield is Required
When faced with a damaged windshield, the correct thing to do is to seek professional help immediately. You might think that DIY solutions can help you fix your windshield but that's a gross mistake. It is risky to repair a damaged windshield on your own because if you mess up the repair even a little bit, you will aggravate the damage, which will ultimately become a more money and time-consuming matter for you.
A trained and experienced windshield expert, on the other hand, has the specialised knowledge that is required to deal with damaged windshield for cars. A windshield professional can take a look at your windshield damage and let you know whether a repair will be befitting or a replacement. They will be able to take the course of action that is the best for your windshield. With a windshield expert, you can be assured that the repair or replacement job is being done as per industry-best standards and international safety norms. A certified professional has the expertise, tools, and materials required to undertake a windshield repair or replacement. Trained professionals are masters at handling situations like yours and will always give you best results.
If your windshield for car is not fixed properly, it can do more harm than good. Worst of all, it can endanger your life as well as the lives of fellow passengers. This is why opting for professional solutions becomes imperative.
Where to Go for Windshield Repair or Replacement Services
If you are looking to avail professional solutions for windshield for cars, AIS Windshield Experts is your best choice. AIS Windshield Experts is the largest automotive glass repair and replacement network in India. We provide 'faster, safer, and better' windshield solutions. Our team of experienced experts can assess windshield damage and give you the best solution. If your windshield has been chipped, then, depending on the severity of the chip, our experts will let you know whether a repair job is needed or a replacement. Since to repair windshield crack is not feasible, our team is also well-trained to undertake a windshield replacement most safely. You can go through windshield repair and windshield replacement to know more about our services.
We also offer a one-year written warranty on our workmanship and products used. Our 90+ conveniently-located service centres in over 50+ cities and several mobile vans help us serve you right where you are!
So, what are you waiting for? Avail of our 360-degree auto glass solutions today!
Similar Post