03
Windshield Repair or Replacement Guide
By admin
Category: Windshield Repairment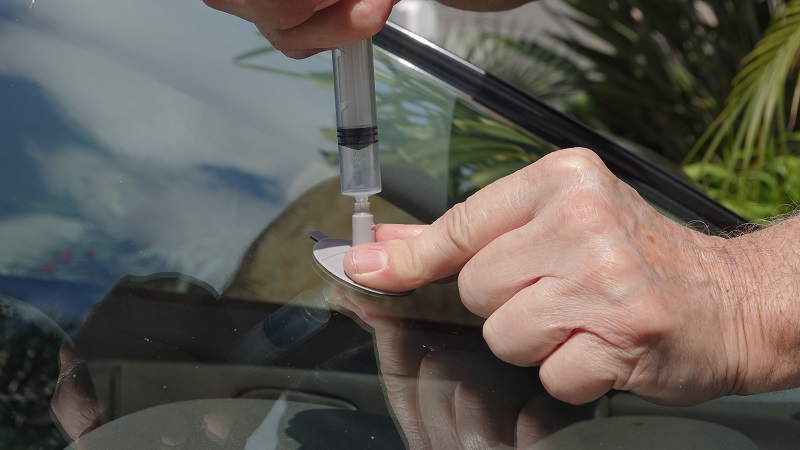 It is no secret that your automotive windshield is the silent protector every time you set out for a joy ride in your car with your loved ones. This component ensures uniform deployment of airbags, protection from dust and debris, and keeps you inside the vehicle in the event of a crash. What's more, the windscreen is why the roof of your car doesn't cave in when an accident involves a barrel roll.
All these reasons are why you must never delay a windscreen repair or replacement job. If you notice even a small chip or crack, make sure to take your vehicle to a credible automotive care provider.
When to Replace or Repair a Windshield?
Only a professional opinion can ensure whether the damage to your windshield is inconsequential and repairable or whether it is time for a replacement. However, a golden rule of thumb is that all cracks warrant a windshield replacement. It is not recommended to repair crack in windshield since it can significantly compromise a vehicle's structural integrity. Moreover, in the case of chips, if the damage is more than 40 mm in diameter, it cannot be repaired. Also, only two minor chips are reparable; anything beyond it and you're looking at a case of windshield replacement. Finally, the damage must not be in the driver's line-of-sight as in such cases also, the ideal solution is to get the windshield replaced.
Additionally, if you spot two or three cracks branching out from one source; call the service expert to replace your windscreen without ado. Remember, a chipped or cracked windshield is a disaster waiting to unfurl. Each time you crack or chip your windscreen, you compromise its overall integrity. Meaning, this whole part can completely crumble at the even the slightest of instigation, say, jumping on a speed breaker, driving on a bad road, etc.
If you are worried about the amount of time it will take to repair or replace your windshield, don't fret. An expert generally takes only an hour or two before the car is secure again. Although, after installation, you must take certain precautions as the adhesive used for affixing the windscreen takes time to dry and set. Do not drive your vehicle or cover it with a car cloth for at least 24 hours after installation.
What Determines the Cost of a New Windshield?
In a nutshell, the make, model, and manufacturing year of your vehicle determines how much the windscreen will cost. Don't forget; the labour cost will be extra. While these three are the primary price-defining factors, the labour cost may vary depending on how bad the damage is. Sometimes, the old windshield gets stuck in the frame in a way that makes it difficult to replace. In such a scenario, the total cost for replacement can go up significantly.
Coming back to the type of vehicle, if you own a luxury car like a Mercedes, BMW, or Audi requires specific windscreens that are available only at true-blue car-care centres like AIS Windshield Experts. For instance, replacing a luxury convertible's windscreen will incur substantial expenditure and can take longer to install. It will also take a specific set of skills to work with such a windshield.
Replacing windshields in older cars incurs low part as well as labour cost. Newer models, on the other hand, come with all sorts of advancements and features, such as sensors for wipers, brake assist, condensation sensors, etc. The point being that more labour is involved in replacing or even repairing windshields in modern-day cars.
What are the Steps Involved in Replacing an Automotive Windshield?
Replacing a windscreen is a two-person job. An automotive replacement service provider generally follows a few standard steps.
They start by inspecting the area and extent of the damage. Also, the condition of wiper blades is taken into consideration because likely damage to them will scratch the new windshield.
The expert crew will then put a protective covering on the bonnet, front panels, and the roof of your car. These covers are also placed on the dashboard and seats to prevent glass shards falling during replacement.
The technician will first unscrew the wiper blades and then employ a technique called wire cutting to get rid of the adhesive sticking to the old windscreen. After which, the detached windshield is lifted in one fell swoop with the help of vacuum lifters.
Before moving onto the windshield installation, the technician checks the car frame for any old adhesive residue and removes it. After prepping the vehicle for installation, the new windshield is quickly checked for defects. If all appears to be fine, a fresh sealant is applied to its edges.
The coated new windshield is then lifted with vacuum lifters and stuck inside the frame, where it will stay until the adhesive dries.
To Sum Up
Do you need expert help with your windshield? If so, then rely on AIS Windshield Experts – one of India's leading auto glass care service providers. We offer authentic automotive windshields with proper warranty certification. Our squad of experts is specially trained to handle automotive windscreens, and we have tended to a host of automotive brands – from Maruti to Mercedes. AIS Windshield Experts take pride in their work, which is why we offer a 1-year extended warranty on workmanship and materials.
To know all about our gamut of services, get in touch with us today!
Similar Post