11
AIS Windshield Experts WebApp | Book Auto Glass Services Online
By admin
Category: Car Glass Replacement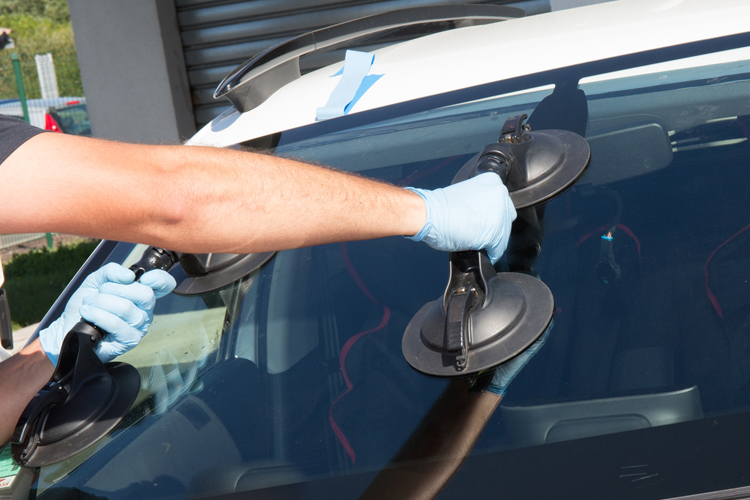 Your car's windscreen isn't just another piece of glass. It is indeed a shield that keeps you safe from unwanted elements like dust, debris, bugs, and rain while driving. But, more importantly, an automotive windshield is responsible for awarding your car with structural strength and also stopping the roof from caving-in in the event of a roll-over accident. Therefore, ensuring that this structure stays shipshape is of utmost importance.
While most car owners understand the urgency of rectifying a cracked or chipped windshield, it is often difficult to find a true-blue auto glass repairs expert near them – especially one that adheres to social distancing norms. To counter this very problem, AIS Windshield Experts has launched a web application to help car owners book auto glass repairs or replacement online! And, with our new app, customers can choose from an available list of 90+ service centres by merely logging onto the portal.
How to Book Auto Glass Services on the AIS Windshield Experts Web App?
If you are looking for auto glass repairs or replacements, all you need to do is log on to your web browser and open the app page. Once you are on the correct landing page, follow the six steps listed below to book an appointment.
Step 1 – Enter Contact Information
On the right landing page, you will come across three columns asking for your full name, phone number, and city of residence. Fill these columns and hit 'submit'. Immediately after giving your information, you will receive an OTP on the entered mobile number. Fill that in on the page in front of you and proceed further.
Step 2 – Pick Service Type and Upload Documents
AIS Windshield Experts offers auto glass repairs/ replacement as well as other value-added services. You can choose whichever assistance you need from this list. For instance, if you select auto glass repairs, you will have to upload a clear image of the damaged windshield or window on the app. Should you choose the auto glass replacement service, be ready with pictures of documents including the RC (Registration Certificate) and details like the registration number, make, year and model of your car.
Step 3 – Select the Damaged Parts
For this step, you will be redirected to a page where you can tick on the glass parts that are damaged on your vehicle. These include windshield, sunroof, glass windows, hatch or boot window. You will, of course, have to accompany your claim with pictures of the damaged parts.
Step 4 – Make the Payment
Here you will be asked for payment details. You can choose from a wide variety of modes of payment. This page also gives you the option to either pay out-of-your pocket or directly opt for a claim settlement from your insurance provider, if applicable.
Step 5 – Choose a Service Centre
After payment, you will be redirected to a page where you can enter the city where you need auto glass repairs. The database will then show you the neighbourhoods where service centres are located. Choose the one closest to your place of stay and hit 'submit.' However, if you opted to use your insurance to pay for services, you will first need to download and fill up a settlement form. Once the form is duly filled and signed, upload a scanned image to be redirected to the page where you can choose a service centre.
Step 6 – Choose Appointment Date
After choosing your service centre, you will get the option to select a preferred time slot and day when the car can be wheeled in for repairs. The appointment details page will also carry the store's address. Now that you have gone through this process, all you have to do is make it to your appointment. You can take a printout of your confirmation or show the details on your phone to get exceptional auto glass repair service at AIS Windshield Experts.
Your Turn
As you can see, most procedures that would earlier consume time are eliminated with the help of AIS Windshield Experts Web app. Now, the only time you physically interact with a technician is when the car needs to be taken for repairs, and there too, you can practice social distancing. You can also book an appointment for your parents, spouse, friends or colleagues with the help of this portal.
When you reach out to AIS Windshield Experts, our professionally trained technicians offer a quick turn-around time and guide you in every step of the way. We also coach our clients on how to care for their windshield and never suggest a replacement where a repair can suffice. Therefore, if you are looking for a top-notch auto glass repair service, give us a call or book an appointment through our web app today!  To know more, give us a call at 9818866364 or visit our website today!