24
Benefits of Car Windshield Replacement at Windshield Experts
By AIS Windshield Experts
Category: Windshield Replacement Doorstep Facility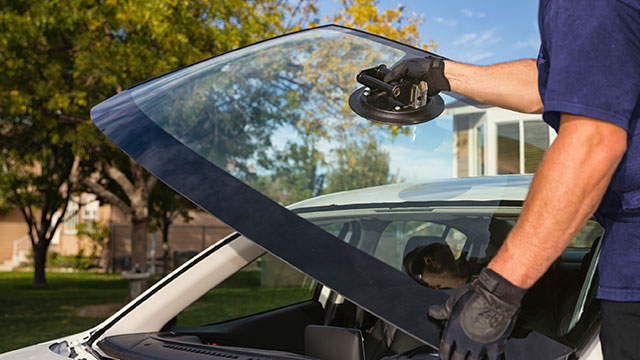 Your car's windshield is more than just a front glass meant to offer you a driving view. It is responsible for maintaining the structural integrity of your vehicle. Moreover, modern vehicles have several drivability features installed behind the windshield. Even in the case of accidents, airbag deployment is dependent mainly on the windscreen.
Due to these reasons and more, any damage to your windshield is fatal to both you and your car. Having a chipped or a cracked windshield is relatively standard. However, it would help if you always got your windshield repaired or replaced on time to avoid future injuries. While there are several repair and replacement facilities scattered across the country, choosing AIS Windshield Experts has its many unique perks.
The AIS Windshield Experts Advantage
Being the oldest and most extensive network of windshield repair and replacement company in India, AIS Windshield Experts can take care of all your auto glass needs with ease. When you get your windshield repaired or replaced by our experts, you gain access to several perks, which we classify under three umbrellas. Our services are faster, safer, and better.
Faster
We value your time over anything else and understand your need for a quicker resolution of your car glass worries. Windshield replacement at our service centres takes roughly 2 hours, whether you pay with cash or by insurance.
Some insurance providers take a little time to release funds for windshield repair. Moreover, some chips and dings require our experts to be extra careful. These might be the only factors that slightly delay our services, but our experts will never take unnecessary time.
What ensures even faster turnaround time for our services is the convenient and widespread location of over 80 of our service depots 50+ cities nationwide. All our depots have only the most excellent windshield replacement products available for a wide range of vehicles. Additionally, our tie-ups with all the primary insurance providers across India, ensure quick and cashless windshield repair.
Safer
Whether it is the safety of your car, our workers, or yourself – we take it all very seriously. We understand that your vehicle is not just a mobility tool for you but a safe space meant to protect you against accidents. That is why we take care of broken windshields with ultimate precision. While performing windshield replacement, our technicians follow international safety standards and wear the necessary replacement gear correctly. We always use industry-recommended and high-quality polyurethane adhesives instead of sealants like silicone to replace your cracked windshield. Since adhesives ensure no gaps between the glass and the frame, your safety is left intact.
The automotive glass aftermarket is entirely unregulated, and we understand that you might have product quality concerns, primarily because of zero regulations. Hence, we perform extensive quality and safety checks on all our products before deeming them appropriate for your car. Moreover, we educate you on automotive safety rules and regulations whenever you avail of our windshield replacement services.
We also stress the usage of high-quality laminated glass instead of tempered glass to ensure that your windshield:
Has localised breakage around the point of impact
Is penetration-resistant to ensure maximum safety
Remains highly flexible to minimise injury in case of a head-on impact in an accident.
Better
We firmly believe in providing excellent windshield replacement and repair services. We understand that every vehicle is different and hence do not offer generic our services. Instead, our professionals treat every chip and crack as required. A hassle-free insurance claim procedure is also our onus, for we have tie-ups with numerous providers across the nation and respond immediately towards a cashless windshield replacement.
To make sure you do not face problems after windshield replacement or repair, we offer a one-year warranty on all our products and workmanship.
At AIS Windshield Experts, we follow a Repair-First Policy. Unlike many service providers who immediately suggest a replacement for even minor chips on a windshield, we, at AIS, will consider repairing the damage whenever possible. This saves you from spending unnecessarily. However, we will always insist on attending to a damaged windshield immediately, since a delay in services can cause several problems and take the damage out of the permissible zone of repair, requiring you to spend extra. Moreover, we are currently the only auto glass repair and replacement company in India to provide windshield repair facilities.
We understand that you might not always be free to drive to a car glass shop to get your windshield fixed or replaced. Taking your needs into consideration, we even offer doorstep windshield replacement services. Call us anywhere you are – home, office, or even in the middle of a highway, our technicians will reach you and attend to your broken windshields with utmost care and precision.
Get in touch today to avail of our convenient windshield replacement and repair services! Contact AIS Windshield Experts today.