01
Post Car Glass Replacement Care Tips
By AIS Windshield Experts
Category: Car Glass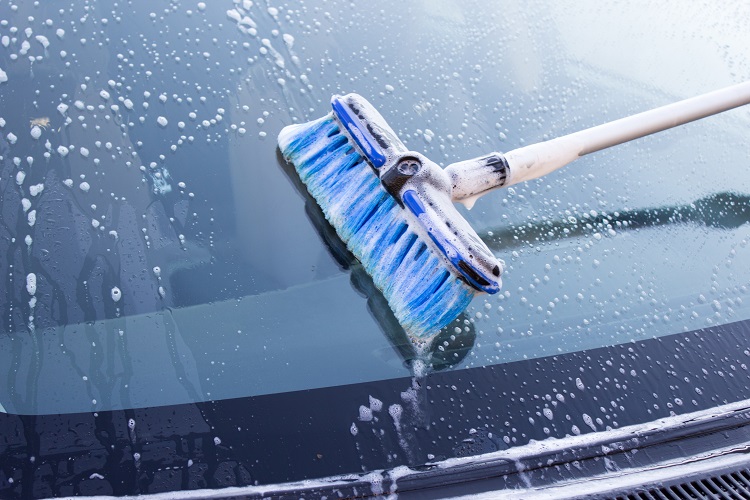 Your automotive windshield is the primary protector while you're driving on the road. This component ensures you stay safe and inside the vehicle in an unfortunate event of a crash. Therefore, ensuring that your windshield stays robust is one of the key responsibilities of every vehicle owner, especially if it has undergone a recent replacement. After all, even the toughest carglass or automotive windshield requires you to follow specific steps.
How to Care for Your Automotive Windshield Post Replacement?
Has your vehicle recently undergone carglass replacement? If so, then know how to care for it with the help of this guide.
Tip #1 Do not Drive Your Vehicle Right after Replacement
Keep in mind, the first couple of hours after a replacement is critical for your vehicle, which is why you must refrain from driving it. Why are the first few hours critical? Experts secure automotive windshields with the help of an adhesive to ensure its strength and waterproof nature. This adhesive needs adequate time to dry and set. Therefore, driving your car when the adhesive is still setting is not at all a good idea as this may misalign the newly-placed windshield.
To derive the best results off installation, give your windshield one or two hours to set before driving. Always ask your car care experts when precisely they placed the windshield to get an accurate timeline. Also, when you get inside your vehicle, carefully look around for shards of glass that may belong to the old windshield. While a true-blue professional service would clean up all glass pieces, it is good to double-check.
Tip #2 Keep the Outer and Inner Side of Your Windshield Dust-Free
Dust and minute debris particles can lodge themselves in microscopic corners of your newly-setting windshield. Therefore, do not place a car cover on top of your vehicle on the day following installation. Additionally, keep your dashboard clear of clutter as articles can transmit dust into the newly-installed windshield.
Remember, dust and debris can push up against the carglass and cause permanent damage. Dust particles on a newly-setting windshield are incredibly challenging to clean as they easily cling to the adhesive.
Tip #3 Make Sure of Ventilation for Newly Installed Carglass
Your automotive windshield can feel a significant amount of stress around its seal due to air pressure, experienced inside a closed vehicle. This air pressure can damage the newly setting carglass. To counter said challenge, leave at least one window slightly open to keep pressure from causing leaks or other issues.
Addressing a seemingly small problem such as this one can ensure your windshield stays intact and at the right place until it is ready for rough use.
Tip #4 Keep the Retention Tape Intact for a Couple of Days
After applying the glue and pulling the carglass into place, automotive technicians doubly secure it with the help of retention tape. This tape keeps the windshield moulding in place and also protects the seal when it is setting.
While the retention tape is a tad unpleasant looking, it offers exceptional protection to your newly installed carglass. Therefore, keep the retention tape stuck on the windshield for at least a couple of days after replacement.
Tip #5 Do not Wash Your Car for a While
While a professional service provider will wash your car before installing the windshield, you must take care to not give it for cleaning afterwards. Doing this can irreversibly damage the mouldings or slightly shift the entire structure. Therefore, stay far away from pressure car wash for at least two or three days.
However, multiple environmental factors can cause your vehicle to get dirty in the first two or three days of replacement. In such a case, take a damp cloth and wipe the contaminated parts clean or gently hand wash your car, avoiding edges of the windshield.
Tip #6 Be Gentle around the Windscreen for a Couple of Days
Try reducing the vibrations around your newly replaced carglass for a couple of days post-installation. How? Shut the front doors gently, avoid power washes, don't rest with your hands on the side of the structure, and avoid driving on bad roads temporarily.
These general precautions will go a long way in securing your windshield into place. If you can manage precautious behaviour around the newly installed carglass, be assured of its functionality, durability, and longevity.
The Bottom Line
Are you looking for a windshield repair or replacement? If so, then your search ends at AIS Windshield Experts – India's leading automotive care network. Our expert squad is fully-equipped to offer you quick turn-around time with significant warranties on workmanship and materials. We have a great deal of experience catering to a wide variety of automotive brands – from Maruti to Mercedes.
When you choose us, you invest in authentic and high-performance products. Don't have the time to reach out to us? We also offer carglass replacement at your location of convenience. To know more about our entire range of products and services, get in touch with us today!