14
Things to Look for in Car Glass Repair Specialist
By admin
Category: Car Glass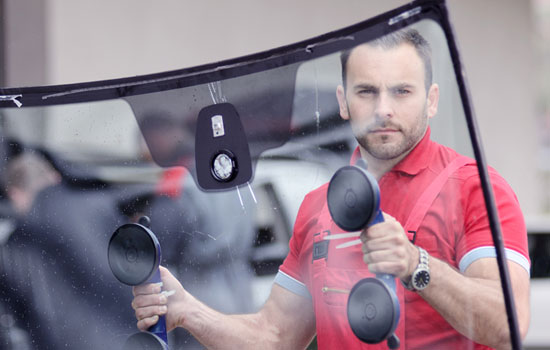 The front glass in your car does not just play an ornamental role. It is one of the most vital safety features on-board that keeps you safe from unwanted environmental elements and also safeguards you from being ejected out of the vehicle in case of an accident. Since your car glass plays such a vital role, when the time comes to get it repaired or replaced, you must go to the very best of glass experts. But, how do you decide on a capable pair of hands? By following the tips and tricks listed below.
Experience
When selecting a car glass repair company, you must ensure that the technicians employed are well-trained and have hands-on experience. Before approaching a service provider, go online and read customer reviews on forums and websites. Make sure to ask your friends and colleagues, who have recently had a windshield repair or replacement done, for advice.
Once you have zeroed in on a company, call them or visit their nearby service centre to examine the set-up and quiz them on their technicians' affiliations and certifications. Remember that undertaking car glass repairs is a technical job for which proper training and competence is essential. Therefore, the experience factor of your glass expert is critical.
Materials Used
Well-trained and experienced technicians fulfil only one half of the equation when it comes to handling automotive glass. The other half is fulfilled by the quality of materials used to repair or replace your car glass. Before choosing an automotive glass repair specialist, inquire about the adhesive or glue they use to affix the windshield. Also, figure out if the adhesive they use is the same or of the same quality as your original manufacturer's. This information can be found by conducting a quick internet search.
Also, remember to inquire about the urethane quality while getting a new windshield installed. Urethane that has a PSI of 1000 is ideal for holding your windshield together in the unfortunate event of a crash. Anything lower will most likely not have the chemical make-up to keep your front window together on severe impact.
Warranty
Your car glass repair specialist must be confident enough to stand behind their quality of work. And, this confidence reflects through the nature of warranty a service provider is willing to award on their workmanship. If your shortlisted car glass repair company offers zero warranties, move on to a trustworthy name like AIS Windshield Experts who grant a one-year written warranty on their workmanship and materials used.
Convenience
Choose an auto glass repair specialist that works according to your schedule and convenience and not the other way round. The company must employ technicians for car servicing, even on Saturdays and Sundays.
A car glass emergency can knock at your door at any time and any place. What's more, is that it is often not possible to wheel your vehicle to the nearest car glass repair centre. Therefore, selecting an expert that can service your vehicle at your doorstep or one that offers effective roadside assistance is a must. If the service provider you are looking at does not provide any of these services, move along.
Technicians
Know this! Installing auto glass is seldom a one-person job. This task mostly requires a minimum of two technicians who need to accomplish it correctly in the very first go. Since the margin for error while replacing car glass is zero, two well-trained hands working together are a must. To find out whether this is the case with your service provider, enquire them on the number of technicians they assign to complete a single task. If they seem uncertain or can't give you a clear response, it may be a better idea to find a new service provider.
An improperly installed windshield can put your life and the lives of the people you love in danger. Also, a sloppily installed windshield will allow air, water, and dust to enter your vehicle.
The Bottom Line
A reputed car glass repair specialist will not only fall within the parameters mentioned above but will also manage to offer a quick turn-around time.
Are you looking for a car glass repair company? If yes, then look no further than AIS Windshield Experts! We boast a network of professionally trained technicians that use top-of-the-line tools to help you in every step of the way. Our repair process is quick and efficient, and we will not suggest a windshield replacement until it is genuinely required.
With 90+ service centres fanned across 50+ cities, we are the largest car glass repair and replacement network in India. So, what are you waiting for? Hand over all your windshield-related woes to AIS Windshield Experts! Get in touch today.