19
Weather proofing Your Windshield: A Complete Guide
By AIS Windshield Experts
Category: Car Glass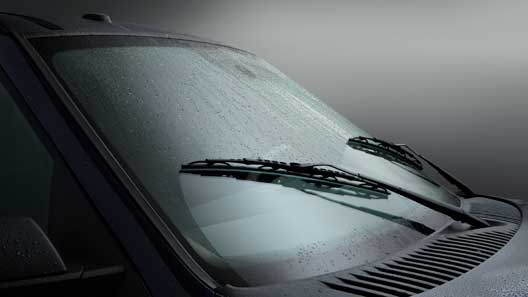 Little do you know but windshield care is an oft-forgotten art, out of which weather proofing is a part. At its very core, weather proofing is nothing but maintaining or preparing one of the most critical elements of your vehicle for harsh weather conditions. But do you need it? If yes, then why?
How Does Weather proofing help Your Windshield?
There are many ways in which weather proofing aids your windscreen, but those you can come across only with time. But, there are three primary benefits of getting a weather coat on for this automotive part.
Enhances Visibility
One of the most apparent benefits of weather proofing is to improve the driver's road visibility, under harsh weather conditions or even otherwise. Think about it; is there anything more dangerous than a foggy line-of-sight of the vehicles around you!
But, a weather-proof windshield requires maintenance support from the car owner.
For enhancing visibility, it is essential to clean your windscreen from both outside and inside. People often wipe their windshield from outside and forget all about the inner surface. You would be surprised how much dirt can build up on the inside of this part.
Resists Scratches
Your automotive windshield is prone to scratches, cracks, and chips. And, when such a thing happens, there is no alternative but to replace or repair cracked windshield. Weather proofing provides an extra layer of protection, which ensures resistance from cracks. Therefore, rather than letting things get that far, get a weather-proof coat on your windscreen.
Enhances Thermal Comfort
Not only is weather proofing great for keeping harsh weather conditions at bay, but it also makes the interiors of your car comfortable. Hard to believe a windscreen can elevate thermal comfort? Try weather proofing your vehicle to know what we are talking about.
During the winter season, the vehicle heats up as you crank up warm air. But, the minute you stop to wait for your friend or turn off your engine, this warmth dissipates. And, when you restart your car, the entire heating process begins from scratch. With a weather-proof coating, the vehicle stays relatively warm as soon as you turn off the engine, which makes your car more energy-efficient.
As for the summer season, the opposite happens. By reflecting away the sunlight and keeping the car's cabin cool, a weather-proof shield thwarts the rise of temperature inside the vehicle. Weather proofing involves the use of a special kind of reflective material to keep temperatures low even when your car is sitting in the sun.
No Need to Scrape Ice or Snow
Suppose you live in the hills where occasional snowfall is routine and can damage your car's windshield. Even if you can easily wipe off the fluffy stuff, a thin layer of ice forms on it. This happens as the very first flakes of snowfall on the relatively warm windshield and sediment as ice.
Even if your vehicle has a defrost feature, it might take a while before generating its effect, especially on a cold and frosty morning. Also, this function clears out only a small part of your windshield. Several known cases of windshield breakage due to extreme weather conditions come forth, which is where weather proofing can help.
Protects Wiper Blades
Particles carried by raindrops and other dirt and debris on your naked windshield can not only scratch the windscreen but also cause minute tears on your wipers. It may not be visible, but damage to the wipers can be felt on a rainy day.
Since weather proofing ensures that your windscreen is protected from scratches, the wiper blades also get maximum protection. This treatment ensures the longevity of your wipers. However, it would be best if you cared for your wipers even when there is a weather-proof coat on your windshield.
How to Weather-proof Your Windshield?
One of the most reliable methods to weather-proof your windshield is to take it to a windscreen repair and replacement expert. Weather proofing is a relatively cost-effective process, but one that requires a trained hand. The weather proofing expert will start by inspecting your windshield for cracks and other damage. A professional service provider will first repair cracked windshield and then begin work.
The company will treat your windshield with a specialised rain repellent, which will go a long way in protecting your wiper blades and also the windscreen in general. After this, you must wait before driving your vehicle as the repellent needs time to dry. The expert will educate you on drive-away time and how to ensure the repellent stays on. Once the product dries off, the technician will wipe and buff your windshield with a microfiber cloth for supreme clarity, and you are ready to go.
The Bottom Line
Are you looking to replace or repair cracked windshield? If yes, then give AIS Windshield Experts a call! With 90+ service centres across 50+ cities in India, we are India's largest automotive care experts. We also provide weather proofing and various other automotive detailing services with a quick turn-around time.
To know more about our entire gamut of services, get in touch with us today!