13
What happens when you postpone a much-needed windshield replacement?
By AIS Windshield Experts
Category: Windshield Replacement
Sometimes, when we perceive a problem to be a small one, we tend to ignore it, believing it to be relatively inconsequential. A small crack or chip in your windshield can come across as a similarly small problem that isn't worth your attention. However, if you postpone your windshield replacement, you may end up encountering more significant issues that'll prove to be a financial drain, as well as a major headache for you.
Don't believe that timely windshield replacement is a necessity? Well, it's time to find out what happens when you postpone your windshield replacement!
The crack can grow larger without timely windshield replacement

Think about this scenario: your windshield developed a crack during the autumn season, and you didn't think too much about it. That tiny crack has been sitting on your windshield for a while now, and it doesn't bother you. Then, one fine winter day, you wake up to find that the crack has expanded and covers most of the windshield. This could have been avoided had the windshield replacement been done on time!

In such cases, what happens is that the change in temperature causes the layers of the glass to contract. In regular windshields, this does not pose a problem as they are built to withstand minor expansion and contraction (which happens with heat and cold). However, a windshield with a crack cannot withstand such changes. The contraction creates pressure on the cracked glass, causing it to grow.

This is quite dangerous as it will most certainly impair your vision while you drive. So, make sure you get the windshield replacement done on time!

The crack can be dangerous during a crash

When we think of car crashes, we rarely think of the windshield as a protective layer. However, did you know that auto glass is built in a way to be at least 5 times stronger than regular glass? If you happen to be in a car crash, the windshield glass helps the car's roof stay in place instead of crumpling.

When you postpone the windshield replacement, you end up compromising your safety significantly. A broken or cracked windshield will not be able to maintain its shape, leading to the front frame of the car breaking down quite easily. As the driver, you'll be more prone to suffering major injuries.

There's another reason why it's pretty essential to have a windshield that's strong. When there is a car crash, the airbags are automatically deployed to protect the driver. These airbags rely on the windshield's strength as they need to press against the same to create a safe pressure. However, when the windshield is compromised, there's nothing to keep you in place. In such instances, drivers can fall through the windshield and get hurt.

Thus, you must never postpone your windshield replacement.

The crack can cause expenses to pile up in the future!

If your windshield has a minor crack, the chances are that the repairs won't cost too much. However, if you postpone taking your car to the garage, you may end up with more damage to the windshield, which can lead to a more expensive procedure than what was initially required. Getting a timely windshield replacement can save you a lot of money.

Now, you may believe that you can rely on your car insurance to take care of things. While this usually is true, insurance providers are always on the lookout for instances of neglect. If the damage to your windshield is caused due to your mistake (that is, postponing a basic repair), then they may not be liable to pay for the same. In other words, you'll have to pay for the damages from your own pocket. You certainly don't want that, right?
What should you do when there's a chip in your windshield?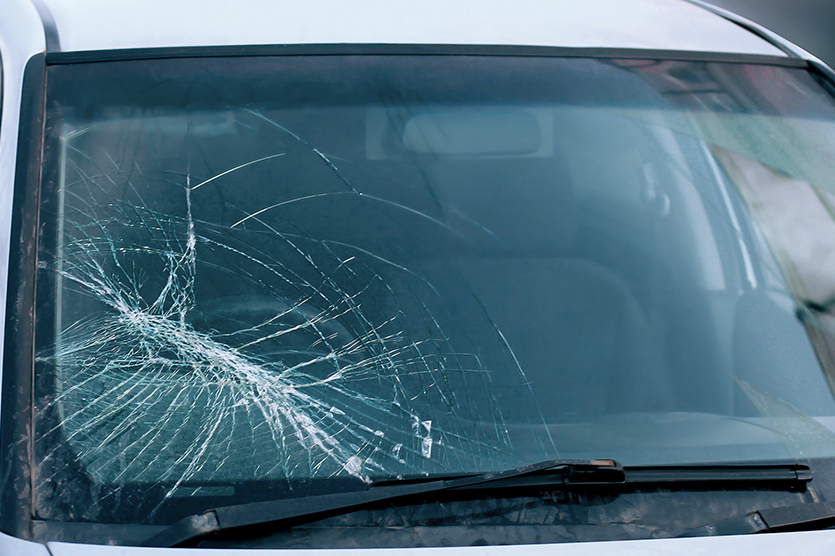 Several reasons can cause a chip or tiny crack in your windshield - a minor accident, a pebble hitting the glass, or subpar glass being used in the windshield. The minute you notice this, you need to follow these steps to get the windshield replacement done quickly:
Take pictures of the crack so that you can show your insurance provider (if you're planning to file a claim)
Locate the nearest CarFitExperts garage through your smartphone for efficient windshield replacement
Contact our customer service to find out whether you need to take any measures before coming over.
You can also elect to have a professional come to your house to pick up the car and take it for windshield replacement if you do not feel comfortable driving it with a crack.
Why should you choose Windshield Experts for windshield replacement?
Windshield Experts is a subsidiary of AIS Glass, one of the leading glass manufacturers in India. As a result, when you come to us for windshield replacement, you can guarantee the fact that only the best auto glass will be used in the windshield. Our glass is strong and durable and also of the highest quality, ensuring that there are no visibility issues.
To know more about windshield replacement and how soon you can get it done, get in touch with our experts today.