14
Quick & Easy Windshield Replacement for Volkswagen Polo
By admin
Category: Windshield Replacement
The windshield is essential in many ways in a car. It protects the driver and other passengers from environmental elements such as strong winds, rain, snow, etc. It also protects in the case of an accident, protecting the driver and passengers from being thrown from the car.
But under unfortunate circumstances like an accident, your windshield might get damaged. If you own a Volkswagen Polo and are looking for a Volkswagen Polo windshield replacement or repair, this article will take you through all the important factors that you need to know. 
Dealing with a damaged windshield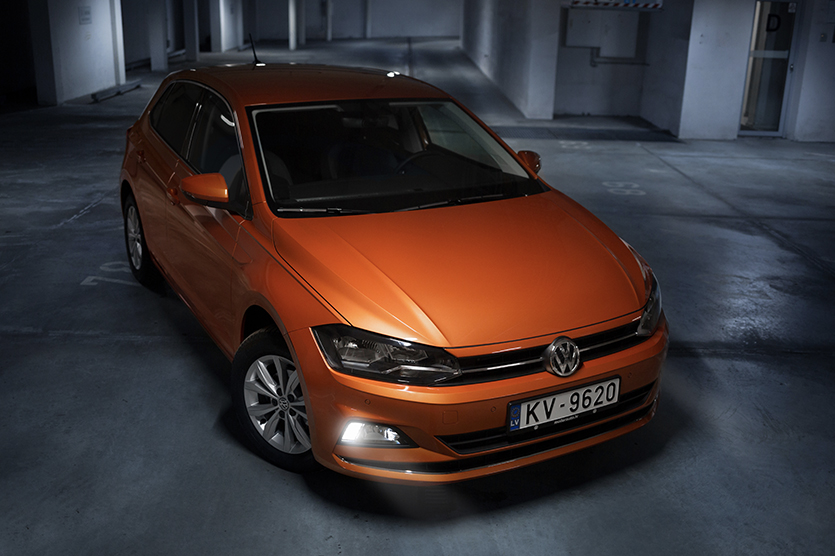 If your windshield is damaged, you will undoubtedly wonder, "Should I seek expert assistance for Volkswagen Polo windshield replacement or repair my car's windshield myself?" When dealing with a car windshield that has been damaged, it is usually best to seek professional assistance. DIY solutions may seem to be the best option, but turning to those is a huge mistake. DIY remedies can aggravate the damage, making it a more expensive and time-consuming concern for you.
A trained and skilled windshield expert, on the other hand, has the specialized expertise required to deal with your Volkswagen Polo windshield replacement and will thus be able to provide you with the appropriate solution.
Not all windshield damage is repairable; others will necessitate a Volkswagen Polo windshield replacement. A windshield professional can analyse the damage and advise you on whether a Volkswagen Polo windshield replacement is necessary. When you choose a professional, you can rest assured that the repair or replacement job will be completed to industry-best standards. If your Volkswagen Polo windshield replacement is not proper, it can endanger your life. As a result, hiring an expert is the best bet.
One-stop solution for Volkswagen Polo windshield replacement
AIS Windshield Experts is your one-stop-shop for all Volkswagen Polo windshield replacement related solutions or windshield chip repair, windscreen repair etc. We are the country's first and only company of its sort, offering quick and easy Volkswagen Polo windshield replacement.
Furthermore, we give a one-year warranty on our items and craftsmanship. AIS Windshield Experts provides world-class car glass repair services to all its customers with minimal time commitment and cheap overall expenses. 
We've made the Volkswagen Polo windshield replacement and repair process so simple that there's no reason to ignore the shattered car glass on your vehicle. Drive into the nearest AIS Windshield Experts centre in your city and drive out with a perfectly repaired car glass or with a brand-new car glass.
Advantages of choosing AIS
Quality
Genuine products are required for high-quality Volkswagen Polo windshield replacement. Our staff uses the best automobile windshield repair products available in the industry. The tools they have at their disposal ensure a successful automobile windscreen repair and replacement procedure.
Trained Experts
To provide quality Volkswagen Polo windshield replacement, our crew is trained to handle auto glass repair. We use the greatest technology and ground-breaking procedures to increase automotive repair and replacement standards. The trainees have access to:
Cutting-edge tools and equipment
Classroom instruction and on-the-job training
Manuals and videos for training
Training on quality and safety
Doorstep Facility
A busy schedule necessitates the use of a service that can cater to your specific needs. If the glass in you need Volkswagen Polo windshield replacement, we provide replacement services right to your door, no matter where you are. The specialists use the best tools to assure proper replacement at your home, business, or on the road.
Insurance
For the convenience of our consumers, AIS Windshield Experts has affiliations with the majority of major insurance carriers. You can expect hassle-free Volkswagen Polo windshield replacement and repair claims.
We strongly advise you to contrast the pricing of the service with the comprehensive deductible. If the deductible is greater than the entire auto glass crack repair cost, it is preferable to pay for the procedure yourself. Some insurance carriers will even waive the deductible for glass chip repair. However, please consult with your insurance agent ahead of time to receive the best pricing for Volkswagen Polo windshield replacement because this is your decision.
Conclusion
AIS Windshield Experts should be your first choice when seeking specialists to assist you with Volkswagen Polo windshield replacement. We are known for providing 'faster, safer, and better' windshield solutions.
We always utilise real glass purchased straight from AIS, India's premier automotive glass manufacturer. Our professional team of specialists follows all international safety regulations. It is equipped with top-of-the-line tools and industry-best materials to work on your windshield, whether it is repair or replacement. 
We also provide a one-year written warranty on our work and the goods we use so that you can rest easy. Our 90+ conveniently located service centres and mobile vans can supply you with windshield solutions whenever and wherever you need them. Contact us right now for a Volkswagen Polo windshield replacement.