17
Reasons How Incorrect Car Windshield Repair Can be Fatal
By AIS Windshield Experts
Category: Windshield Repairment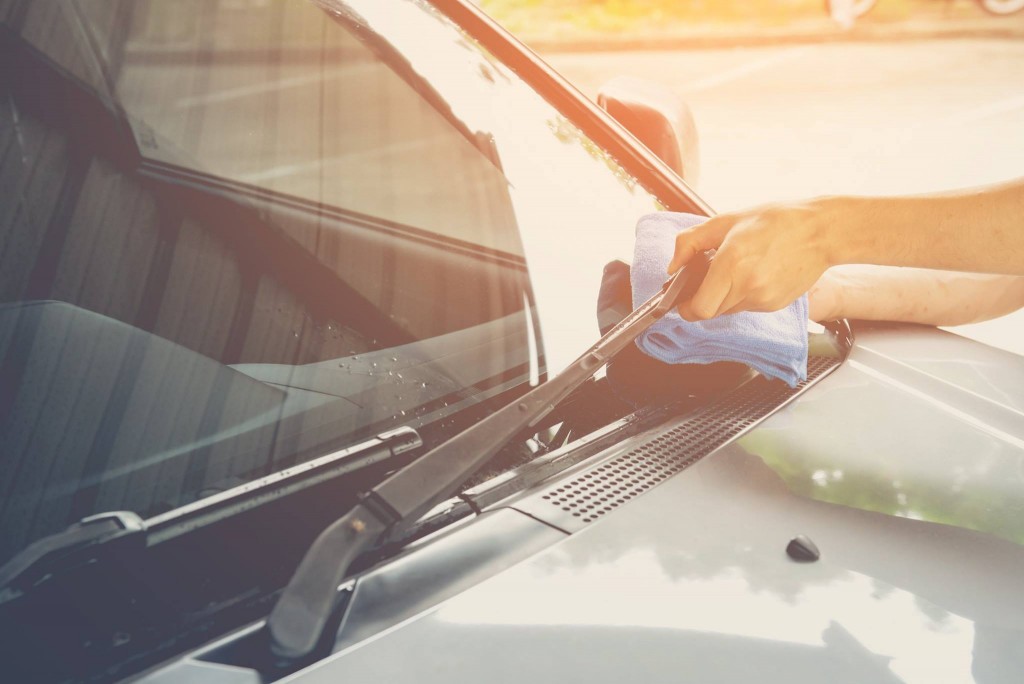 The frontline warrior of a car, its windshield, takes the brunt of it all – stone, dirt, debris, collisions and rollovers, tree branches, etc. – and often ends up with minor or severe injuries as a result.  A marred windshield is not merely an inconvenient sight; it is a safety hazard that needs to be addressed promptly. Not doing so can have serious consequences, sometimes even fatal.
Importance of Car Windshield
The windshield is a fundamental safety component of your car. It acts as a shield of protection between you and the outside world. Your car windshield protects you and the interior of the car from wind, rain, dirt, debris, and other outside elements. The windshield allows you to have an unobstructed view of the road ahead and enables you to operate your car safely. The windshield also provides structural integrity to your car. Your windshield works like a supportive beam and stops the car roof from collapsing on you in the event of a rollover. If you get caught in a road accident and are not wearing a seat-belt, then your windshield also prevents you from being ejected from your car. Your car windshield also assists in the proper deployment of front airbags.
These reasons are enough to set your car windshield as a vital component that needs to be kept in top-notch shape. An incorrectly repaired windshield or a wrongly installed one can increase the odds of you getting into a fatal accident.
Given below are ways how an incorrect car windshield repair can endanger your life.
Compromised Structural Integrity
The windshield is responsible for providing structural integrity to your car. This means that in a rollover, it prevents the car's roof from caving in and crushing you. A damaged windshield or a windshield that has not been properly fixed would be unable to perform this function. A weak or defective windshield won't be able to work as a protective layer and will shatter immediately in the event of an impact. Therefore, you should always get your windshield repaired from a reputable and reliable windshield service provider who has the experience of dealing with windshields.
Water Leakage
Improperly repaired or installed windshield often leads to water leaks. If you notice water leaking from around the frame while it is raining outside or when you take your car to a local car wash, it means that the seal that was used to fix your windshield to the car's frame is weak. A bad seal around the windshield can be quite dangerous as it runs the risk of becoming loose. This means that if you get caught in a collision, your windshield won't be able to provide any safety. Water trickling in can also cause damp interiors and can lead to mould and mildew development. Water leakage can also harm the electrical components in your car and the upholstery. If you notice water seeping in, you must get your windshield fixed by a professional immediately.
No Resting Time
If you were allowed to drive your car immediately after getting a new windshield installed, it is likely that the installation is faulty. Once the replacement is done, the adhesives require some time to cure and harden. Driving your car immediately after the new windshield installation before the adhesives have gotten a chance to set in can result in the shifting of the windshield glass. A pothole on the road or even the smallest of jerks while driving can cause cracks in your new windshield. So, if your windshield glass technician permits you to drive as soon as the installation process was done, it's guaranteed that your windshield glass is not sitting right and will have a defect.
Repairing Cracked Windshield
You might think a simple repair can fix windshield cracks, but that is not the case. To repair cracked windshield becomes a hazardous choice as the structural loss is significatnly high, enough to put the vehicle occupants' lives in danger. Hence, in such cases, windshield replacement becomes mandatory.
Not Repaired by a Professional
If you allowed a friend or a family member to repair your windshield or you did the repair yourself, you should be suspicious of the accuracy of the repair. Repairing windshields is a serious business that should only be undertaken by certified and experienced professional. A qualified, trained, and experienced windshield expert will follow all industry safety standards while repairing your windshield. Moreover, if a windshield repair is not done correctly, your safety and the safety of your fellow passengers are at stake as a faulty windshield can cause severe injuries. If your windshield wasn't fixed or installed by a professional, it is recommended that you get it checked by professionals to be sure that you are safe inside your car.
Need expert help for your windshield requirements? Look no further than AIS Windshield Experts. AIS Windshield Experts is a leading windshield repair and replacement company in India that provides 'faster, safer, and better' windshield solutions. We offer windshield repair services for all repairable damages. On the other hand, as to repair cracked windshield is too risky, we also provide windshield replacement services for all types of cracks undertaken by well-trained professionals.
You can go through windshield repair and windshield replacement to know more about our services. Whether its repair or replacement, our skilled and experienced team of experts follows all international safety norms and is equipped with top-of-the-line equipment and superior-quality materials to work on your windshield. For your convenience, we also offer a one-year written warranty for our workmanship and the products used. Our 90+ conveniently-located service centres and several mobile vans can provide you with windshield solutions whenever you are in need. So, get in touch with us today!
Similar Post