15
Is Your Auto Glass Safe After a Collision? Schedule a Windshield Inspection Today!
By admin
Category: Windshield Experts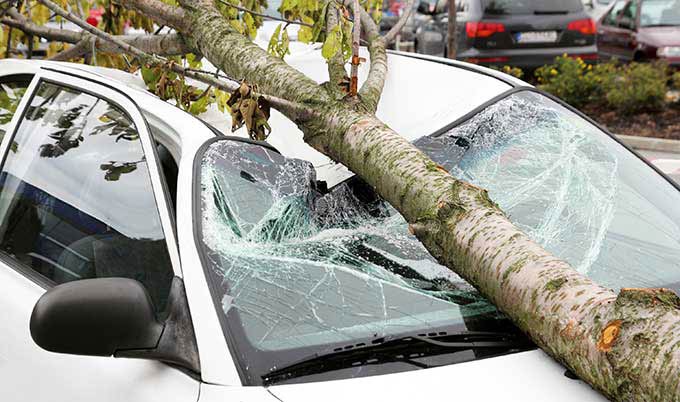 "There is only one kind of shock worse than the totally unexpected: the expected for which one has refused to prepare." -Mary Renault, The Charioteer.
Truth is often stranger than fiction, which is why we can never really prepare thoroughly for all the misfortunes of life. Your vehicle - the car you spend so much time in, might also end up surprising you if you are not careful - especially the car glass. And though there is no way to expect a collision, what you can do is read the following guide to know everything you CAN do to stay prepared.
Car glass is an essential part of your car - not just from the standpoint of its safety, but also from that of its occupants. Therefore, you should know everything there is to know about car glass and maintaining it. With this article, you will learn everything there is to know about windshields. What is the fuss about anyway? Why do I even need windshields? If you do need them, how can they be maintained?
Usefulness of Windshields
Your car glass might have more of a role to play in your safety than you might think. Windshields form the base of your security inside a car. They are primarily responsible for making sure that bugs, leaves, dirt, rain, and other elements stay out of your vehicle. Car glass also makes sure that in the event of an accident, the roof of your car does not cave in. Also, car glass absorbs most of the impact of the collision, protecting you and your fellow passengers. Windshields are also responsible for blocking debris from coming into the car, saving you from additional damages.
Your windshield creates enough pressure for your airbags to deploy, meaning that your car glass is integral in determining your safety in the event of an accident or a collision. Thus, car glass is one of the essential safety features of your car.
However, it is often ill-maintained, because many think that car glass requires no maintenance at all. That is not true! Just like the rest of your car, the windshield needs to be regularly maintained. It needs to be cleaned, repaired, protected from the elements, and more. This is so that when the time comes, it can do its job - protecting you.
Dangers of Broken Car Glass
It might be just a small chip or crack, or a leak you don't even notice unless it rains. Many people dismiss things like this as minor problems in their car glass that do not need fixing. Well, if you wish to protect yourself on the road, start by paying attention. Even the smallest problem can mark the difference between a minor and major injury in the event of a collision.
If your windshield is not in top shape, it might break sooner than you think. Windshields usually break on impact, but not shatter. However, in a collision, an ill-maintained windshield might fail and shatter. Or, they do not force your airbags to deploy. The pressure created on a car glass usually deploys the airbags. If your airbag and your windshield do not protect you, the collision might turn from dangerous to deadly.
There are other, less dangerous, but still harmful impacts of broken car glass. A damaged windshield might let in water and air. Exposure to the elements can cut your car's life short, and force you to head into a showroom for a new car before you wanted to. Therefore, your car glass decides a lot more than just your safety in a collision. It determines your car's very longevity and the amount you spend on its upkeep.
Maintain a secure car glass, and protect yourself from collisions and extensive bills today.
Maintaining Windshields
Now that we have established that your car would just not be the same without the car glass - how do you look after it? Take it from the experts - it's not a very difficult task! The first step is regular cleaning. Make sure that you use a soft cleaner instead of a regular glass cleaner. A regular cleaner will ruin your car glass and scratch it or dissolve the UV layer on it. Both will impact visibility and make it harder to see the road.
Another good idea is to change your wipers at least once a year. If not, they tend to get abrasive and scratch up your car glass. And the only thing worse than a crack, is maybe those scratches only you can see. If you get your windshield regularly inspected and repaired for the smallest of repairs - you can increase your car's lifespan. You should also keep an eye on the regular wear-and-tear your windshield faces, and schedule upkeep if you feel it needs any. Doing all this will make your car glass safer and protect you in case of an accident.
If you would rather avoid the hassle, don't worry! You can look after your car glass and still be on the road. All you have to do is take it to a professional store and voila! You will be back to making those road trips in no time. Regularly scheduled maintenance and inspection will make sure that unexpected damages never catch you off-guard, and your windshield is always ready to protect you on the road.
Unexpected Accidents
You could be the most careful driver in the world, driving on the right lanes, showing the lights, even using the indicator! However, precaution on your part does not mean safety on the part of others. Despite our best efforts, you may find yourself in a car crash. The first thing that will be affected in such an event is your car glass.
If you follow the above advice, chances are that you might be physically okay as the windshield will take most of the impact. Also, in the event of a collision, the car glass will crack, but never shatter.
Glass Safety after Collision
Though you do not see the damage on your car glass, does not mean it does not exist. In the event of a collision, the first thing to do is to visit the hospital for a check-up. Even if you feel perfectly fine, there might be injuries you do not realise just yet. The same thing applies to your car. Even if it looks structurally adequate, the car glass might be severely compromised.
You must take your car to a professional shop and schedule a windshield inspection. If not, you risk compromising your safety. Car glass is integral to your safety inside of a vehicle. It is not just responsible for protecting you from incoming debris but also keeps the roof from caving in. Therefore, if you do not schedule a windshield inspection, you endanger yourself in case of future accidents. So, take it from the experts - bring your car into a professional store today.
Importance of a Professional
Sure, you must get a windshield inspection. But just not anyone will do. Just because that questionable store is closer to your home, does not mean it is the right place to be. The importance of a professional inspection can make the difference between a well-maintained and ill-maintained car glass. A poorly maintained windshield might not be successful in protecting you in case of a collision. Nor will it be secure enough to keep the elements out of your vehicle.
A professional will be able to check and inspect your windshield thoroughly. They will use the latest technology as well as their experience to do a comprehensive check of your car glass. Therefore, it is the best course of action to take your car to a professional inspector and ensure not just your safety but also your car's.
Choosing the Right Professional 
Collisions can be scary, and you need to make sure that your car glass gets the best of inspection from industry professionals. If you are looking for high-quality windshield inspections, car glass repairs, and other windshield maintenance, then make sure you choose the right people for the job.
AIS Windshield Experts has been the industry leader in car glass maintenance and windshield repairs and replacements for many years. Whether it is just a regular windshield inspection, minor car glass repairs or significant damage, AIS Windshield Experts will take care of it for you.
You can also bring your car in after a collision to ensure the safety of your auto glass and keep it well-maintained. We use only the best of tools and equipment and stand by our quality of service. As a testament to our quality of work - we are one of the only companies around to offer a one-year warranty on workmanship and materials used.
Also, we operate on a "Repair First" policy, which means that we recommend car glass replacement only when repairs are impossible.
To know more, visit our website or call us on 1800 102 6364! So, what are you waiting for? Schedule an inspection today!